25 Year Participant - Ed Ritger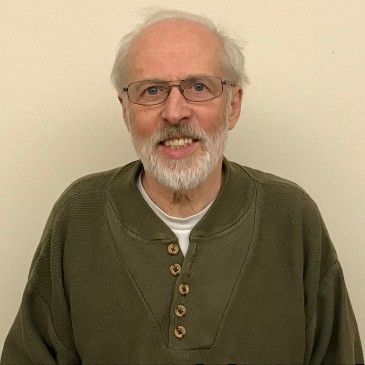 In honor of our 25th Anniversary year, we are going to share with you, four people that have been members of LPI for the past 25 years. Keep an eye out over the next few months as we share their memories and stories of the past 25 years. Our first 25 year member we would like to introduce to you is, Ed Ritger. Ed is the only 25 year member that has never been onstage. Ed is the father of Andy Ritger, one of the founders of Lakeshore Productions. Ed has been a "behind the scenes" asset to LPI throughout the years. Read more about Ed below as he reflects back on the last 25 years of LPI.
Do you remember how you first found out about LPI?
I found out about LPI which was then known as Random Lake Community Theater through discussions with my son, Andy, and his friends, Victor and Ryan. These discussions started the summer before The Wizard of Oz was produced and possibly even the last semester of their senior year in high school. The three of them had been in a number of Holland Fest productions and they routinely would go to each other's high school performances at Cedar Grove, Random Lake and Dominican. That is when the idea of starting a theater company originated and they started having meetings at our house before they left for college in the year before The Wizard of Oz was produced.
How were you involved in LPI's first year?
I was involved in the year of pre-planning by giving the directors advice on how to put together a budget and how they could fund the show. As the show started moving into auditions and then rehearsals and finally production, I was one of a group of community members who were informally supporting the efforts of the three directors. I remember being involved in things like working on the set, helping with advertising, selling concessions, hosting production meetings, and giving a lot of advice and moral support.
What do you love about LPI?
I love the community aspect of Lakeshore Productions and the underlying philosophy that this organization should support bringing the arts to small town Wisconsin and give anyone who wants to try a chance to get involved.
How has your involvement changed throughout the years?
My involvement with this organization changed as the original directors left and there was a need to form a formal structure with a board in order to continue the tradition of community theater in the Random Lake area.
How has LPI changed your life?
LPI has changed my life by putting me in contact with many people that I never would have had contact with and given me a greater appreciation for the arts and for the strategies of how to preserve a community organization through good times and bad times.
What is your favorite LPI memory?
My favorite LPI memory involves the many little things involved with getting the first production going.
What is your favorite LPI show?
My favorite LPI show is The Wizard of Oz.
Where do you hope to see LPI in the next 25+ years?
I hope that LPI can continue the tradition of bringing new people into the arts and overcome challenges to its survival over the next 25+ years.