Mike Schwab Announced As Master Builder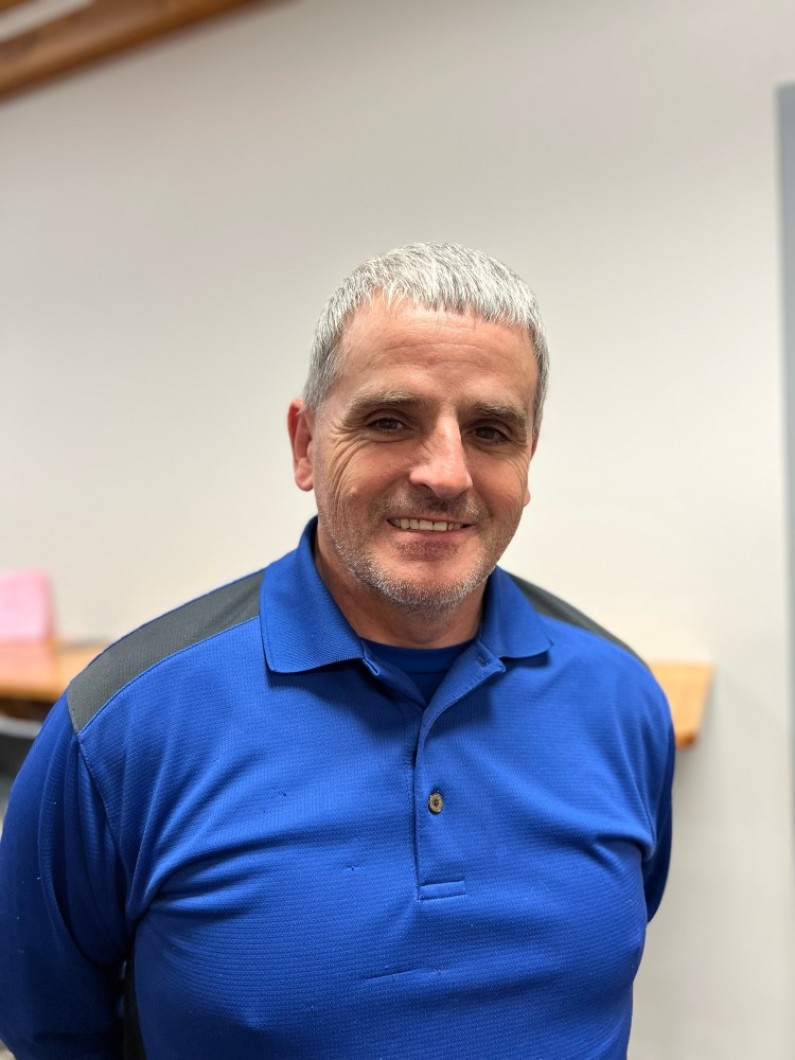 We are pleased to introduce our master builder for this summer's production, Mike Schwab. Mike is a very familiar face around LPI as he has been a part of the set building crew for 13 years! His first volunteer involvement with building was in 2010 when his son Connor tried out for "Honk". Seven years ago, Mike decided to join the LPI Board of Directors and he has been a wonderful addition to our organization. Mike has also been very involved in building sets for the many productions put on by the Random Lake School District (high school and elementary) for the past six years.
Mike thoroughly enjoys being involved with the LPI family. He felt welcomed since day one. His son Connor (20), has been on stage for seven LPI shows and behind the scenes for a few more. Mikes younger son Aaron (13) has been on stage for one LPI production but has helped with set building the past three years. However, many may remember his younger son Aaron helping with set building when he was quite a bit younger, wanting to be involved with rehearsals, building and so much more.
Mike is also very involved in the Random Lake Wrestling Program where he has been coaching for over 25 years. He has also coached youth basketball for 10 years, youth football for 5 years and has taught religious education for about 10 years.
Mike has had a wonderful time watching so many kids and friends grow up on the LPI stage. He has made countless new friends through LPI. If you would've told Mike 15 years ago he was going to be involved in theater, he would've called you crazy, but now Mike can't see himself being anywhere else. Wrestling has always been #1 in Mike's book, but LPI/theater are sitting in a close 2nd. Mike is very excited to see what this summer has instore with the production of Bye Bye Birdie. He is very excited to see and meet new and old friends this summer!