Tom Berger Announced as Director of 25th Anniversary Show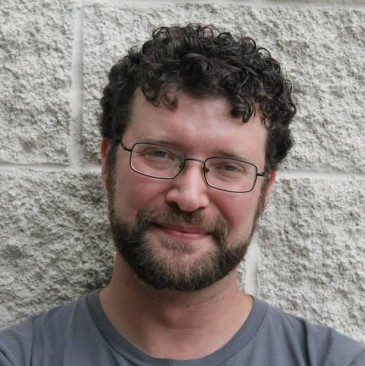 We are pleased to introduce Tom Berger as our director for our 25th Anniversary show! Tom already has amazing ideas of how to bring the classic story of The Wizard of Oz to life on the Random Lake stage. Read more about Tom below!
Where are you from and how did you end up here in Wisconsin?
I'm originally from central PA and grew up mostly just outside of Pittsburgh. After a decade in NYC, my son Sebastian was born and I started bouncing around for a few years looking for a slightly more chill place to raise him. I'd guest directed a show in Sheboygan for STC and they were looking for a new boss, so I moved to Sheboygan and spent a few years running that company. I'm happily a Wisconsinite now!
What are you most excited about for LPI's 25th anniversary year production of the Wizard of Oz?
There is SO much I'm excited about for this show. I think I'm most pumped about the excitement and energy of creating our version of such a well-loved, iconic story while at the same time, helping LPI ring in their anniversary year with a return to their first show. One thing I love about LPI is how the whole community really bonds together to create the show every year, and I can't think of a bigger and better story with which to do so than The Wizard of Oz. We really hope to maintain and honor the audience's love of the original whilst letting them walk out with a few pleasant surprises.
How/when did you get introduced to theater?
I always liked musicals growing up but was mostly a singer and musician until I hit about 15. One of my sisters saw that a local community theatre where we'd seen a friend in My Fair Lady the summer before was doing Fiddler on the Roof and she asked if I was interested in auditioning. I thought "Why not?" and was cast in the ensemble. A couple months later, I said to my sister "Hey, I think I want to do this with the rest of my life." The man who would become my first mentor called me the next day and asked me to audition for him for a production of Jesus Christ Superstar, one of my favorites; I was cast and I haven't had more than two weeks off since; that was in 1995! I started migrating to directing and other staff work very early in my twenties and I was running a community theatre by 20. From there, it was off to New York and the proverbial races.
Why should someone be part of the LPI 25th Anniversary show, The Wizard of Oz (cast, crew, volunteer, audience)?
I always say that after perhaps film and architecture, theatre is the most collaborative art form. Even if it's a one-man show with one dude and a chair, at least a dozen people are behind that production. Especially with a show the size and scope of Oz, there is literally a place for everyone to get be involved. And not everyone's an actor and that's ok! Believe me, we'll have so much need of people painting, drilling, cutting, sewing, organizing, copying, selling tickets, working concessions, ushering, etc., that we'll have a place for every skill and experience level and every time commitment. Even if you can only give us an hour or two a week, we'll make that both productive and fun! And if nothing else, come watch the product of a couple hundred people tell a story you love in new ways!