Why LPI: Reasons to Audition for LPI this summer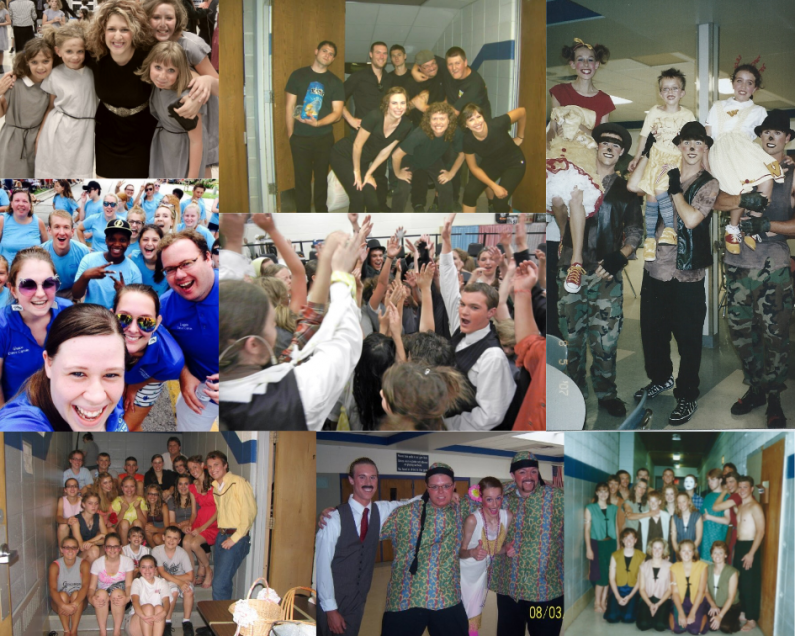 Every summer LPI is thrilled to welcome cast members of all ages to our small community theater group. So what makes LPI special and unique, and why LPI? We turned to some veteran/current cast and volunteers to learn from them and asked- "Why LPI?"
Getting involved in theater is an amazing way to meet new people, learn new skills, and ultimately create something that can never be reproduced again. I have been a part of several productions in various organizations, but the thing I find so special about LPI is the pure passion and enthusiasm from everyone involved - especially in such a small community. Sharing the experience with those kinds of people makes the shows produced by LPI something I have yet to see in other places! - Nikki
Theater, and specifically LPI, has been a way for me to form and grow lasting and amazing friendships and relationships. Life is all about the people you spend it with. I have met some incredible people through the summer productions of LPI, both on stage and behind the scenes. LPI holds a special place in my heart because it is where I met my wife, Emily. Amazing people in an amazing community. That's LPI to me. - Leo
LPI is like a family and once you start to spend time with the cast, production staff, and volunteers you can really feel that. I have made so many lasting friendships throughout my summers with LPI and I plan on coming back for years to come. From young to old, anyone is going to have a great time! - Kaylee
LPI has become another family to myself and my family. Amazing, caring, and talented people. I'm so grateful to have a community theater near me that my whole family can take part in. - Kim
The answer is simple and complex at the same time. The simplest of responses is that it's just plain fun. A deeper and more complex answer is that a community theater group becomes a family. There's a special bond that happens both on stage and behind the scenes that can't be compared to many others. Open to all personality types, ranges of talents (or lack there of...doesn't matter) and ages. Bring YOU to the table and I guarantee that you will become part of the family as well. - Maureen
There are countless opportunities to get involved with an organization like LPI both on and off the stage. Whether for one week, or all summer, all individuals, skills, and interests are welcome to learn, engage, and be part of the family.
Consider a summer with LPI by auditioning for our summer show or reach out about opportunities to volunteer. You won't regret it.