Guys and Dolls
2018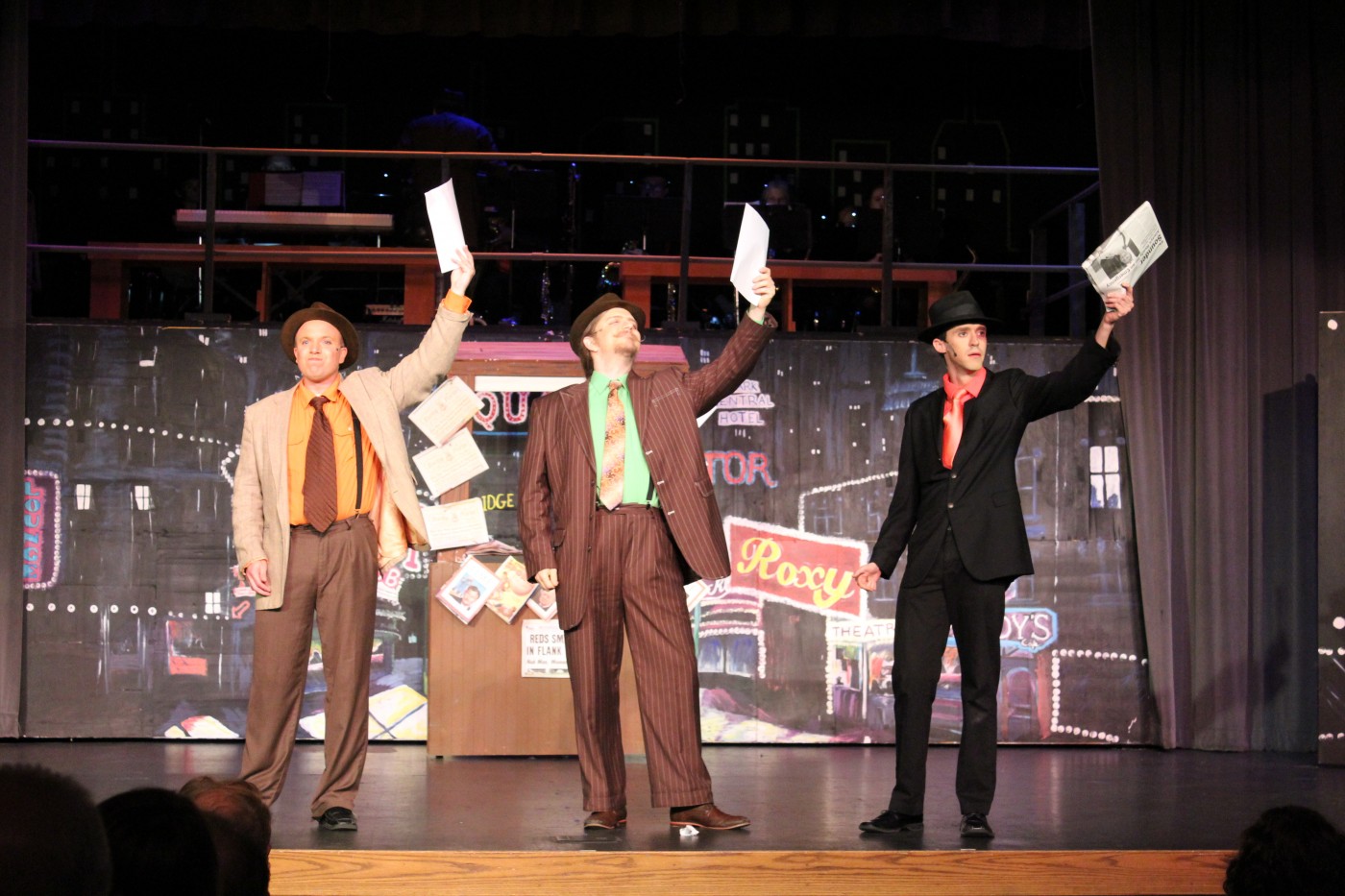 The summer of 2018 took us all the way back to the 1930's with the classic musical, Guys and Dolls. This timeless musical based on a story and characters of Damon Runyon features music and lyrics by Ran Loesser.
Guys and Dolls tells a story about a gambler, Nathan Detroit who needs to find a location for his craps game. While he does have a few options, he needs to pay the Biltmore Garage $1,000 to host the game. Mind you, Nathan does not have that kind of money. So, Nathan bets Sky Masterson $1,000, that Sky cannot get honorable Sarah Brown to go a date with him. Despite some resistance, Sky negotiates a date with Sarah Brown in exchange for bringing people into her mission. Meanwhile, Nathan's longtime fiancée, Adelaide, wants him to settle down and finally marry her.
The Guys and Dolls cast of 40+ members included Dan Hennell, a new comer to LPI, as Nathan Detroit, Alexia Birenbaum, an LPI veteran, as Miss Adelaide. Ben Johnson portrayed the roll of Sky Masterson while Tiffany Tillman and Mikayla Locke shared the roll of Sarah Brown. Other featured gangsters included Tom Kamenick (Nicely Nicely Johnson), Duncan Doherty (Benny Southstreet), David Quinn (Rusty Charlie), Levi Kohlmann (Harry the Horse), Bob Eichner (Big Jule).
The production of Guys and Dolls was led by co-directors Jim Johnson, making his directorial debut with LPI, and a veteran LPI director Roy Schwab. Bria Weyker assisted as stage manager and assistant director. Choreography was done by Rachel Brooks Gullickson, a new comer to the Lakeshore Productions organization. Music direction was by Brian Falk while Duncan Doherty helped as a dialect coach. Technical directors included Gary Lobermier and Alex Jentsch, while Mike Schwab designed the set. Grace Jentsch headed costume design and Kevin Parker and Bethanie Gist handled props.